The winds still blows!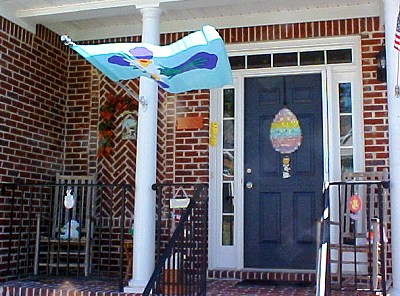 I had to go to Chattanooga to find a banner without bunnies or eggs.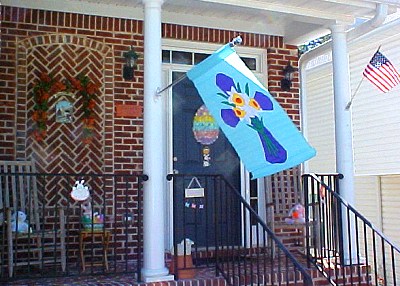 I love these "curly sheep" from Hobby Lobby.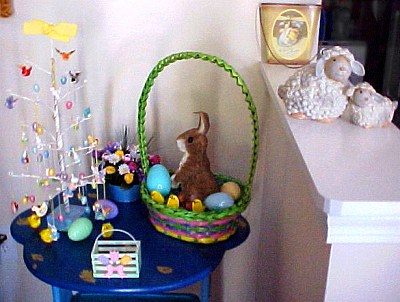 Where Easter meets autumn. Unfortunately you can't see "Chickles" well. He looks like he's giggling. The brown bunny is "Rupert" and the grey bunny is "Leonard."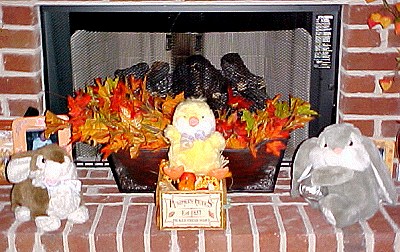 The doggerel on the message board states:
"Spring is sprung,
The grass is riz--
And we sure know where
The Pollen is!"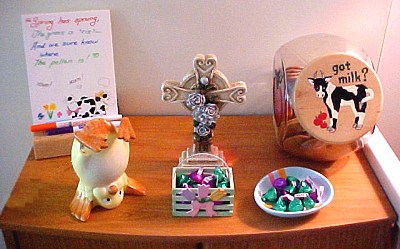 That cow ends up in everything. :-) This is the chick candy bowl we got at Hallmark.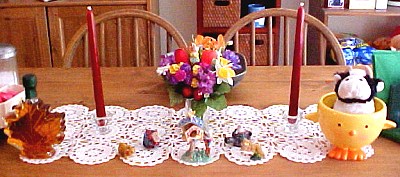 Microwave cart, with trimming.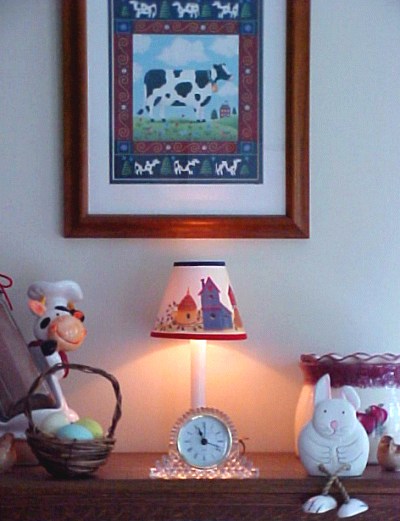 They're not chocolate bunnies, but sculptures from Big Lots.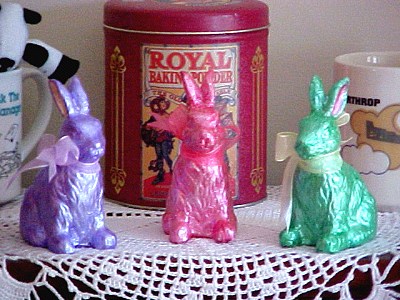 More sheep. (Not to mention the two small ones on the back of the sofa.)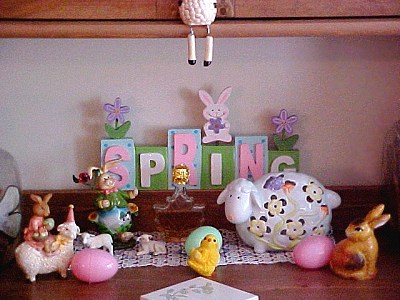 Labels: Easter