Hopefully this is a litte better pic of the curio cabinet. The mug on top with the little stuffed cow inside it is my
Ask the Manager
mug.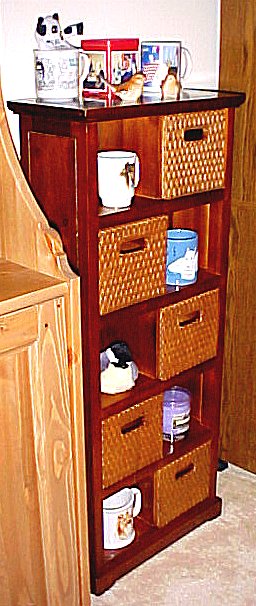 Here on top is the cross-stitch I began when we decided to try to buy the house, my "leap of faith." Below is a framed Susan Branch autumn postcard which says "A Little Season of Love and Laughter" with an autumn verse below.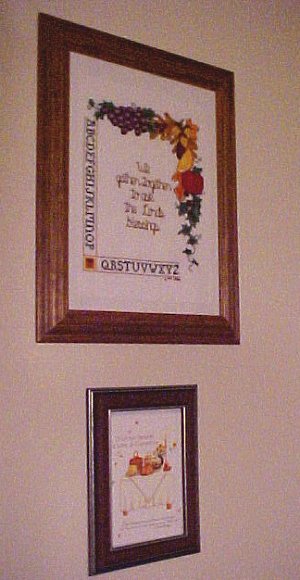 The "whole magilla" against the dining room wall. That is my mom's original mixer on the old microwave cart. I'm not sure if she got it as a wedding gift or after they moved into the house, but it's vintage late 1940s-early 1950s.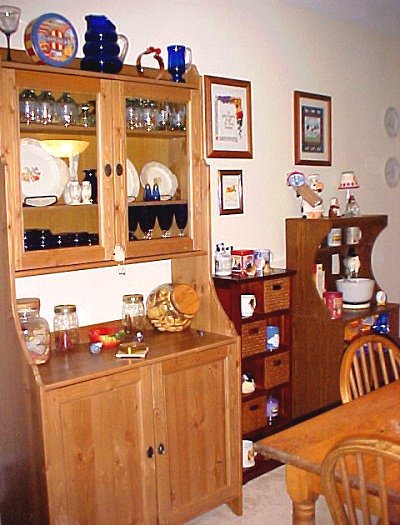 These came out badly but I'm too sleepy at the moment to retry.
This is a little curio cabinet we found last week at Hobby Lobby on discount. So now it holds an assortment of mugs, a Yankee Candle, two sparrows and a few other things. (In the drawers are dog treats. LOL.) I'm planning to finally use the glue gun James gave me last Christmas and glue some autumn leaves to the rattan.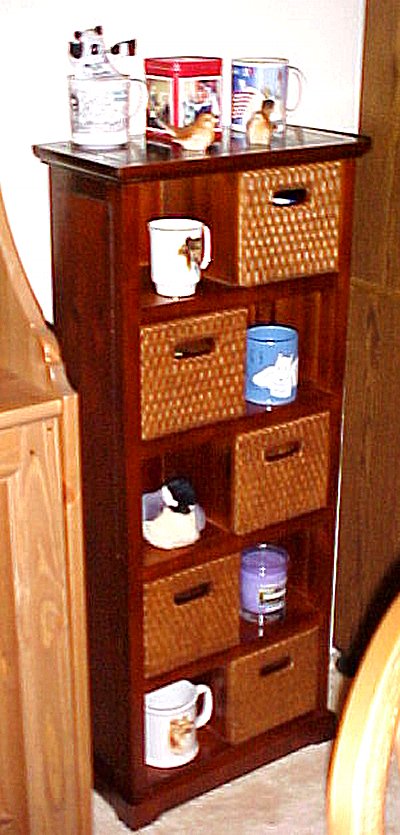 The new "Harvest Blessings" plaque next to our calendar and autumn-themed cookie cutters: