I didn't used to be much of a Hallowe'en decorator. Didn't do anything at the apartment, minimal at the old house until I bought the jack o'lantern and the little ghost and scarecrow cheap at Big Lots.
Not much compared to some people's lights, or scarefests, or the guy on Mount Paran Road with a front yard full of inflatables.
The first two pics were taken today, after I finished the theme by buying the "Boo!" flag. Can you tell the house faces west? :-)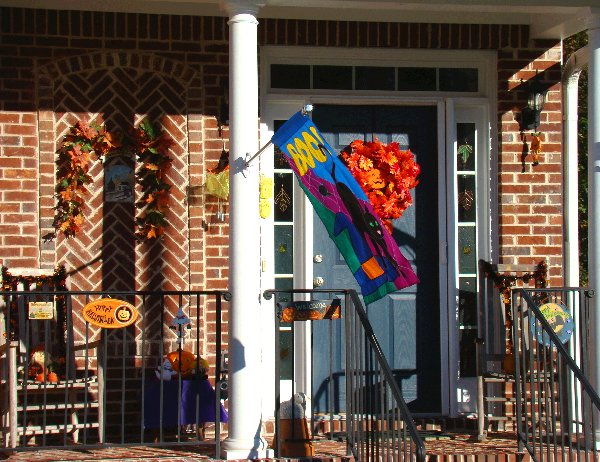 A closer shot of the flag: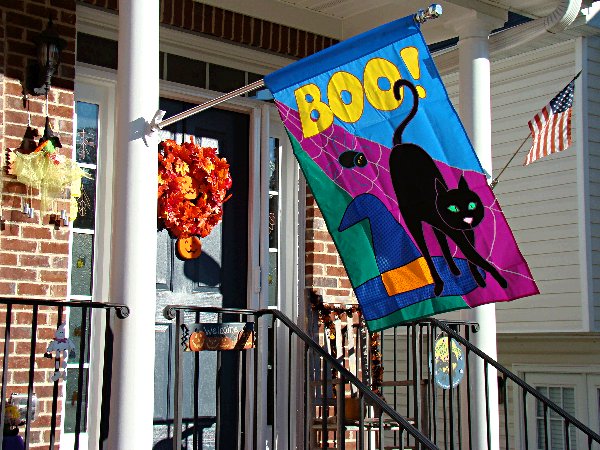 Here's the left side of the porch. Check at right: you can see Willow peering through the window watching me.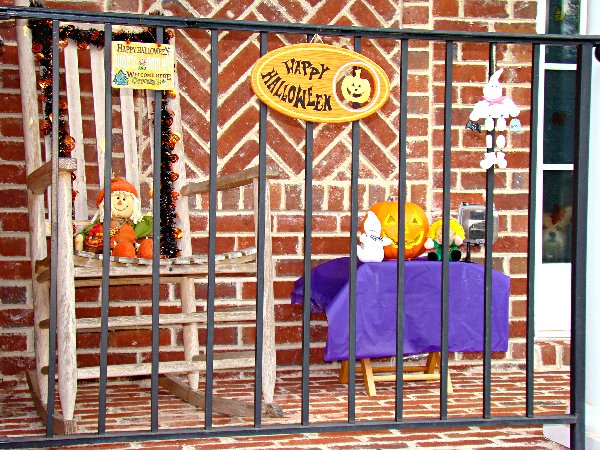 Around the front door; don't you love the witch? We got it at A.C. Moore.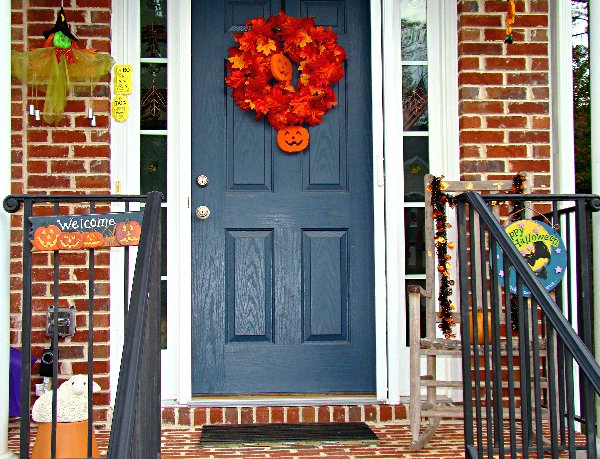 Here is the foyer. The little skeletons and the spider hanging from the mirror are made from jingle bells. They seem to be the "in" decorating thing this year, used in Hallowe'en, Thanksgiving, and Christmas ornaments.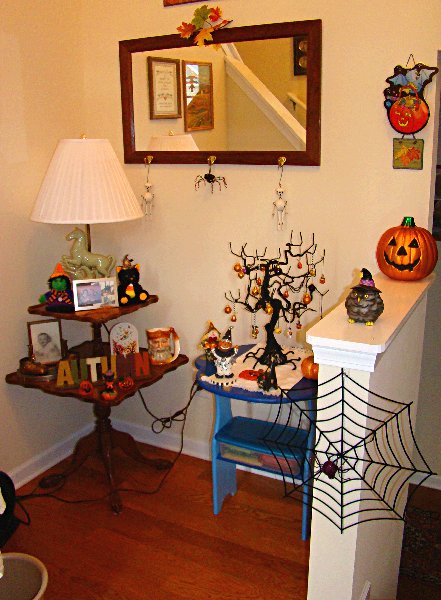 I found this tree at Michaels. I love the two little 1930s-type figures of the clown and of the cat in front.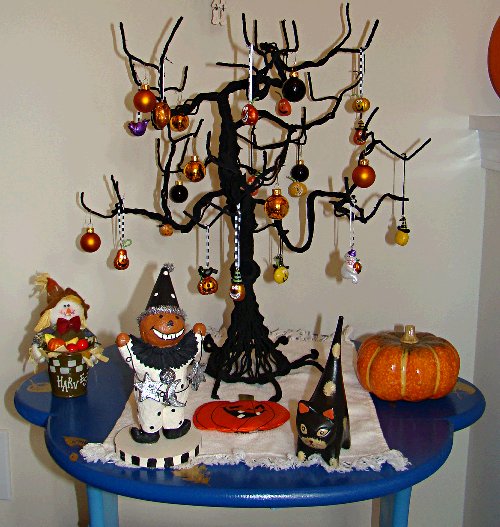 The table takes on a minor Hallowe'en air...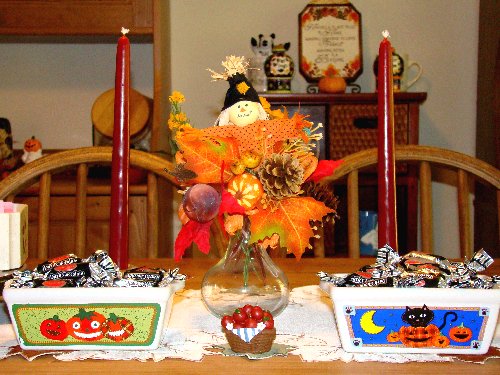 ...as does the whatnot. I bought the plaque today from "Love Street," the little shop near downtown Smyrna; the lovely autumn motif caught my eye immediately.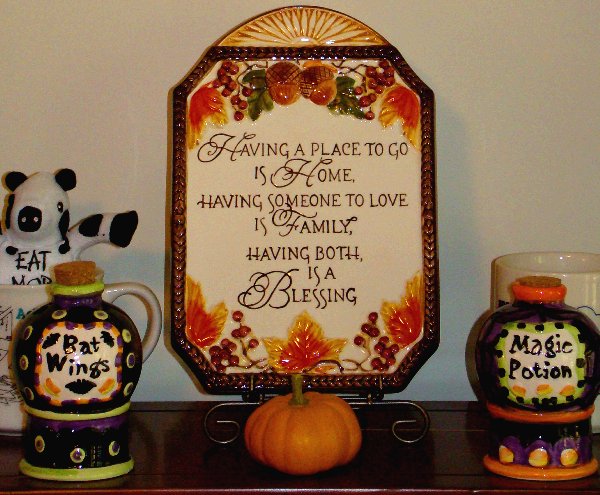 I paired the goofy ghosts from Goodwill (how alliterative!) with the cow.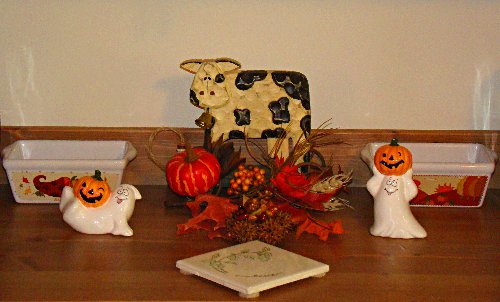 The last picture has nothing to do with Hallowe'en. Last weekend in Ellijay I fell in love with this cute little lamb, but she was decorated for spring. She wore a gauzy spring green scarf and had a little daisy stem on her back. Didn't exactly match the house theme. So today I bought a fall-motif plaid ribbon and also used a fall leaf where the daisy had been. Voilá—autumn sheep instead of spring lamb.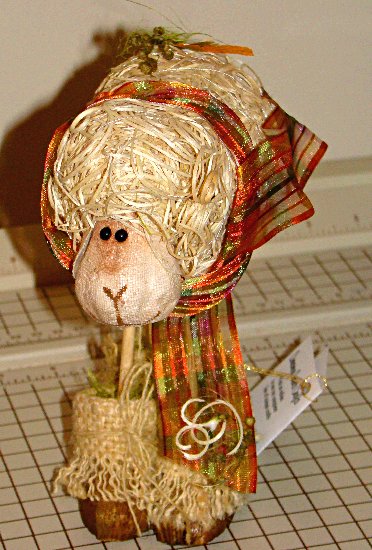 Labels: Hallowe'en, photos