Valentine's Day decorations, of course.
Late afternoon was not a good time to take a photo of the porch: everything is too contrast-y. Some of the winter decorations I replaced outright, like the wreath, and with others I just applied hearts. You can't see it, but both snowmen in both chairs are holding heart-shaped "balloons" (red hearts on wire stems).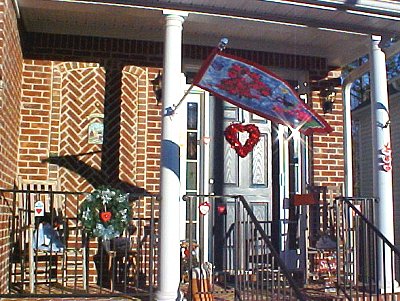 The snowflakes and mittens are gone from the foyer for a while: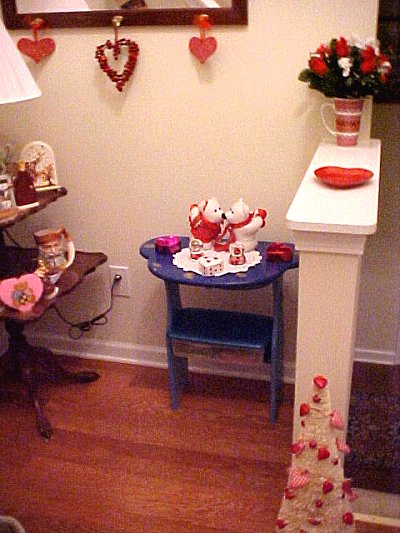 Here's a detail of the table—those bright hearts are from Hobby Lobby; I think they're candle holders—and the Valentine tree. It's actually a bottle-brush Christmas tree with the requisite hearts strung on with embroidery thread.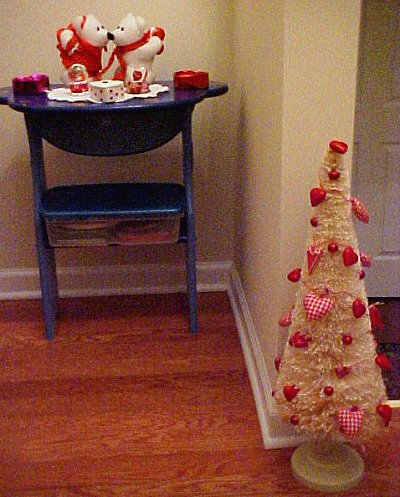 Hearts and mirrors and bouquets in mugs.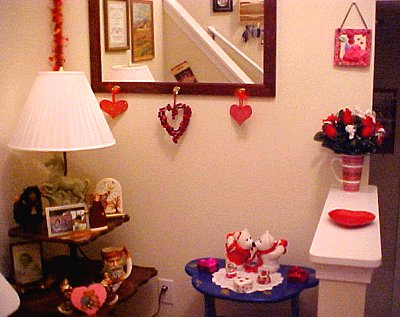 Perked up the winter decorations with some Valentine decor on the table: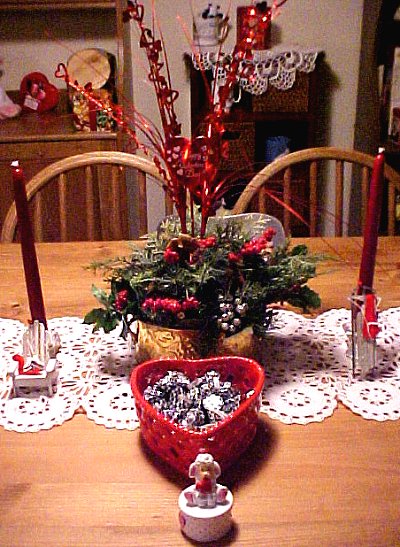 Since the kitchen/dining decor is cows and apples, the pink cow was definitely a keeper: