A welcome greeting: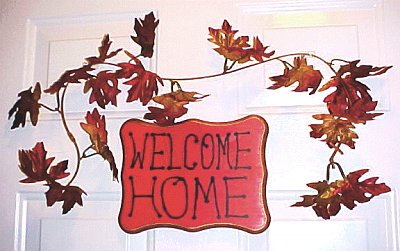 Willow down in the library: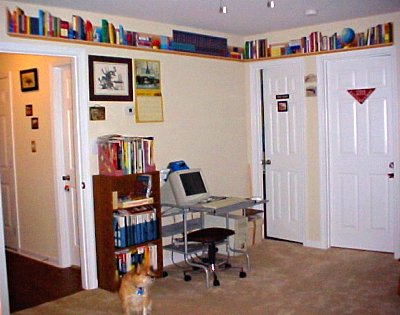 I love the border; we bought it from The School Box. What I love the most is that all the books on the shelf, except for the encyclopedia, which looks like an Americana, but just says "Encyclopedia," are actual books. When I noticed Alistair Cooke's
America
was one of them, I was sold.
The sign on the bathroom door is a regulation business "Rest Room" with an aviation print under it. The wooden plaque on James' hobby room door is a real minefield sign.
And here's Pidgie posing in front of his artwork:
"The Honeymoon," with the budgies, is actually a greeting card we found at a bird show. The dragon and his birdie were from a convention, of course.