We needed four more bookcases before we could start unpacking the books, so after a grocery trip to WalMart, we went to Ikea, had lunch, and brought four "Billys" home. I wanted the medium brown, but they were out, so we got the birch effect; it should keep the room looking lighter. We assembled these in a little over two hours; they are now in pairs, perpendicular to the wall, so we will eventually have aisles like a library. Unfortunately, they didn't have extra shelves in that color, so we'll arrange them so we can put another shelf or two in if we want.
We offloaded one at a time, then assembled it and put it aside, which worked well.
Library in progress: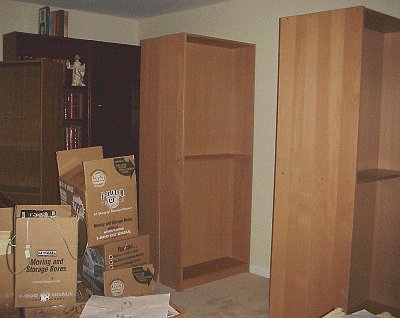 You can see back left that the bound
St. Nicholas
magazines have already been shelved. My cousin Deanna made the St. Nicholas statue for my mother; of course it goes perfectly with the books.
James' hobby room in progress: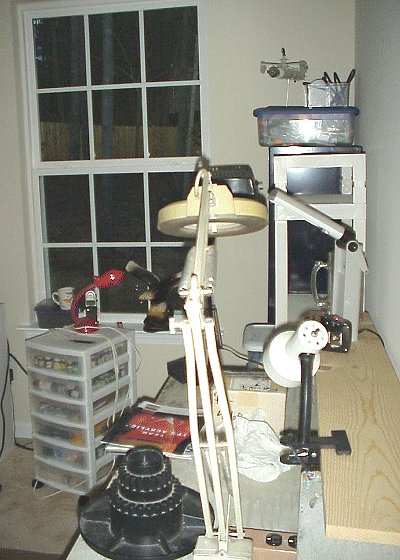 Here's Mom's tier table with the horse lamp on top of it in the foyer. The horse lamp was in our front window from my childhood. The mirror will be mounted soon. Yep, those are my bronzed baby shoes!