I'm Walkin'...

Boy, I'm knackered. Had three hours walk this morning and then James and I did another three hours tonight. Good exercise for sure, but I'm soooo sleepy now!
E.J., the building supervisor, took us through everything: we not only looked for dings on the wall and any unfinished items, but he showed us all the turnoffs (water, gas, etc.) and how to light the water heater, etc. He took copious notes while we dotted any dings and unfinished items with blue masking tape.
We learned some interesting things, including about the outlets that are powered by switches: only the top half of the outlet is on the switch, the bottom half is not, so, as he put it, you won't turn off your alarm clock.
When we got done there, we dashed off to have dinner and then met our real estate agent at her office (wayyyyyyy out). She thinks she may have a buyer for us! We'll cross fingers real hard...
Some pictures:
Living room: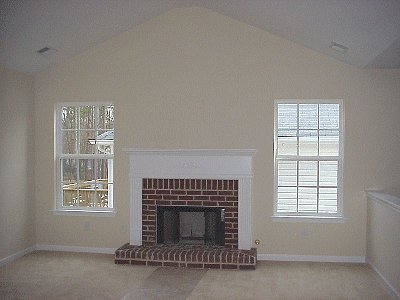 Dining room: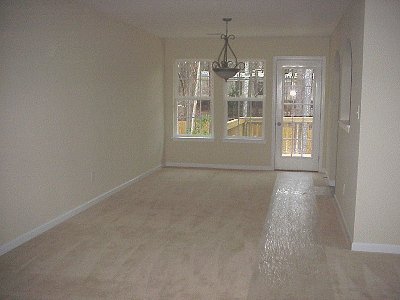 Kitchen: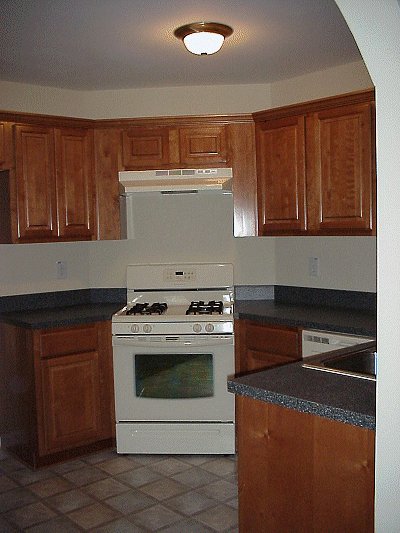 Foyer from the top of the stairs: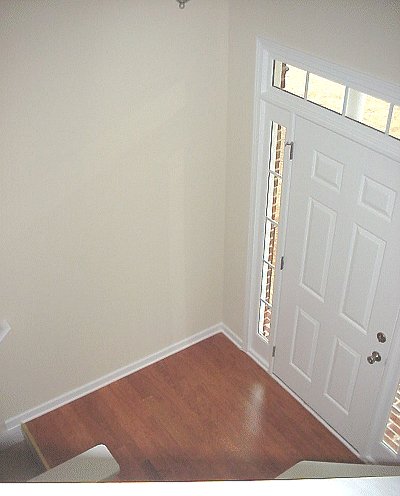 Master bedroom: