Here's the house as seen from the sales office home.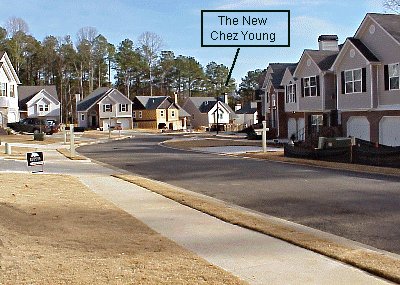 If I wasn't sure about the grey sidings, I am now. Looks better than it did in the samples. A nice cloudy day sky.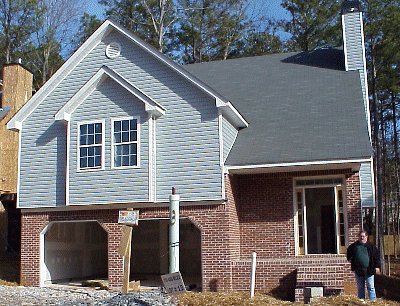 This is the foyer; doesn't look like much now. Imagine it with a two-level tier table with a lamp, and some nice hooks for coats.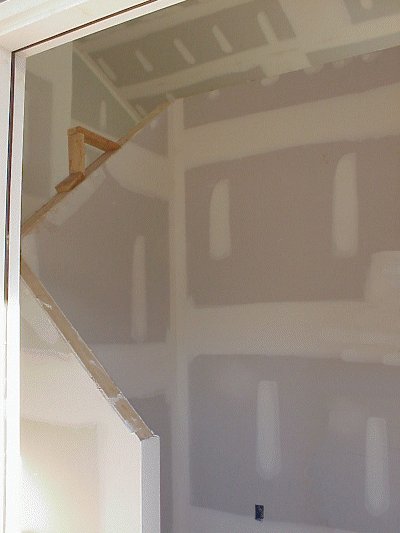 They've also finished the brickwork on the fireplace. The mantel will be white with an "architectural flourish" below. I'm hoping to stencil it.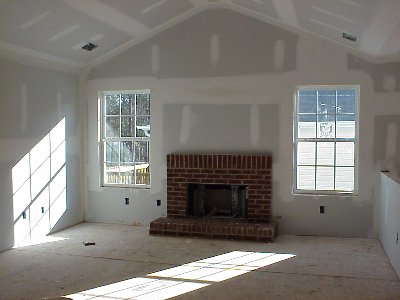 James on the deck. It's 12x10. (I think he's planning where to put the grill. [grin])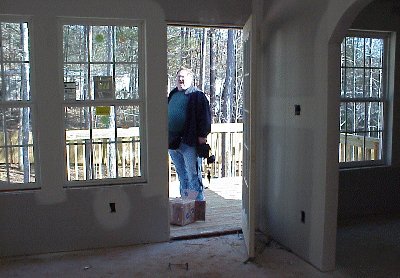 Here's the deck from the rear of the house. We are hoping to buy two
Sky Chairs
in the fall and mount them under the deck.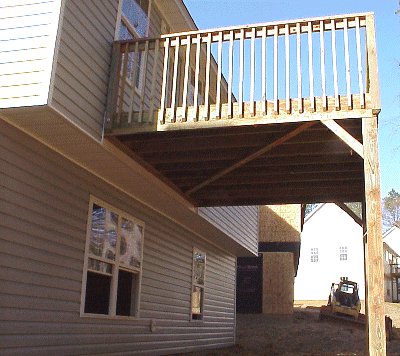 The bonus room downstairs (these are the two windows you saw under the deck). They had to take the ceiling down to put in the lag bolts for the deck. (Yeah, they should have done that first, but these folks seem to do it the hard way.
Anyway, imagine it filled with bookshelves. And a nice big papasan chair under the window. And with a stereo or radio for music.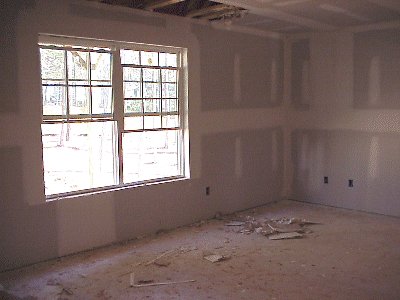 "Glop" in the title is because you can see where they patched the walls with drywall mud. It was still damp and squishy where the extra seeped into the holes for the electrical connections. (I know because I touched it.) It stuck to our shoes and left powder on our coats. Funny how a mess can become a house.