Much better under incandescent light, and still not clear enough.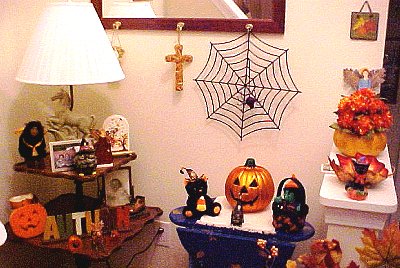 Love that glass pumpkin on the blue table. It practically glows all on its own.
You can't see the little cat figure in front of it as well as you should. I found it for a dollar at Family Dollar. It looks like it was produced for decorating in the 30s or 40s.
Hard to tell what that is on the top tier in front of the horse, too. It's a little owl in a witch's hat.